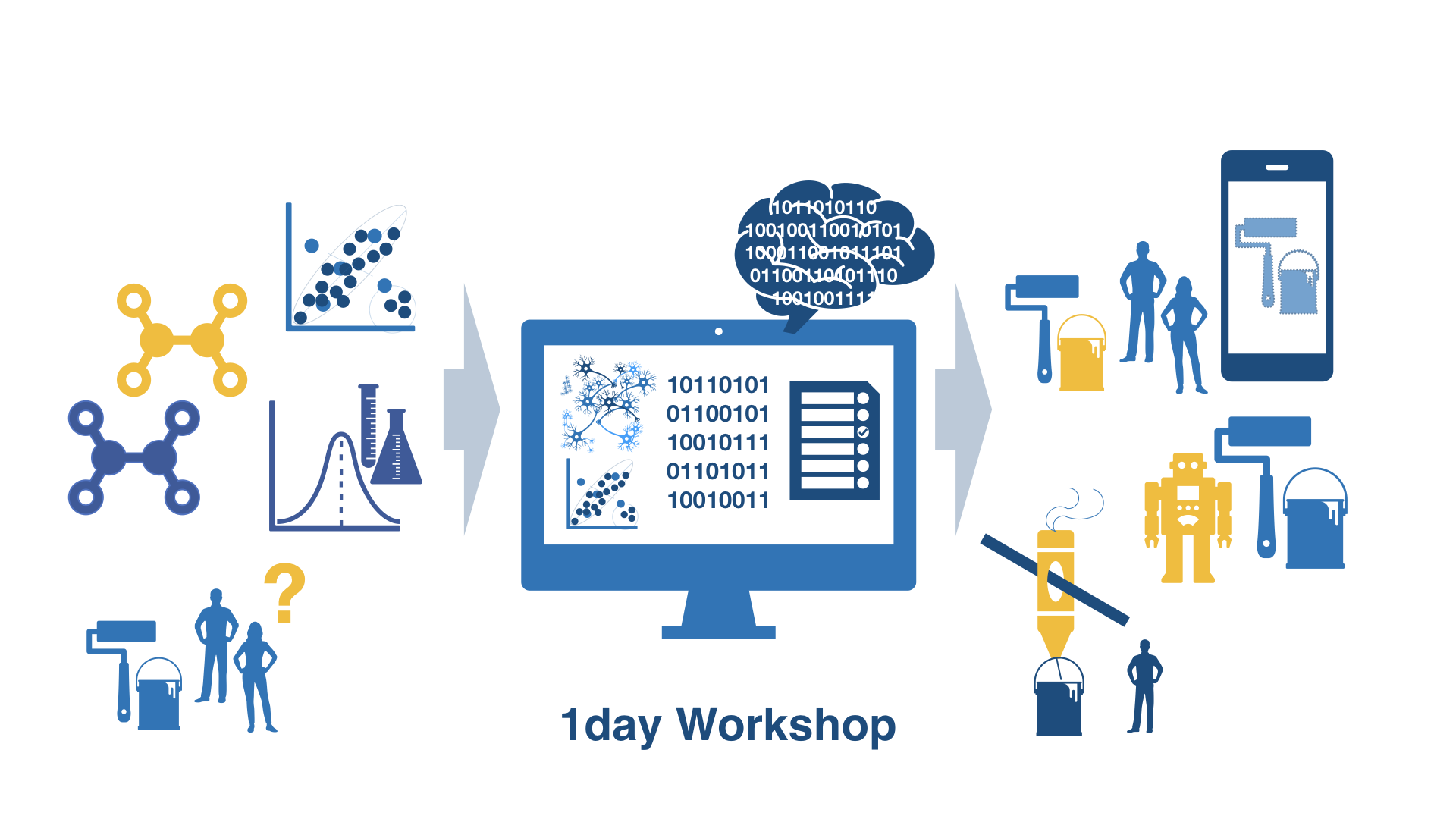 The manufacturing process for paints and coatings is very well established and quite efficient. However, "quite efficient" won't be enough in the future. The digital revolution has already transformed many industries, and the coatings sector is next. This seminar provides an overview of how paints and coatings manufacturers can improve not only their manufacturing processes by using digital tools but also of where digitisation can improve R&D and communications with suppliers and customers.
If your desire is to be competent and confident about the latest digital technology developments and how they can be utilised to improve chemicals business, then this workshop is for you.
Target group
The workshop is designed for about 30 – 40 Specialists and Senior Managers from the Coatings Industry, especially from Research & Development, Application Technology, Marketing or New Business Development and Strategy Units.
Value added
Immerse yourself into an inspiring, creative atmosphere where you will interact with other professionals
Experience how other industries are deploying the latest digital tools to create new business opportunities and get inspiration how you and your organisation might utilise new and emerging digital tools and platforms as well
Learn how to build a strategic approach to digital transformation, including analysis of the digital capabilities of your organisations right now

 

Learn how to apply Design Thinking based innovation methods, such as FORTH Innovation Journey to shape a strategy for digital transformation or to create new digital business models

 

Create your own curriculum for digital transformation and learn about fascinating new opportunities of digital work
Schedule
Seminar, hosted by European Coatings
1 day Interactive Workshop, 9 AM to 5 PM.
November 17, 2020 | Amsterdam, The Netherlands
Content and key learnings
Why is digitalisation in the coatings industry necessary
Which digital technologies are relevant?
Implementation of digital tools in existing structures
Managing digital transformation as innovation project