Public Speaking & Keynotes
I speak with passion! About how to deal with inevitable change, transformation, and the digital disruption we face now and in the future. I speak about why we need chemistry and chemistry innovation, especially now facing the consequences of pollution and unsustainable growth. You can get in touch with the newest trends and tools for the polymers and materials industry. And last but not least, I speak about how to create a corporate culture that not only allows but enables innovation.
As an expert in the polymers and materials industry, I bring my own 20+ years experiences to the stage, enriched with personal insights and perspectives.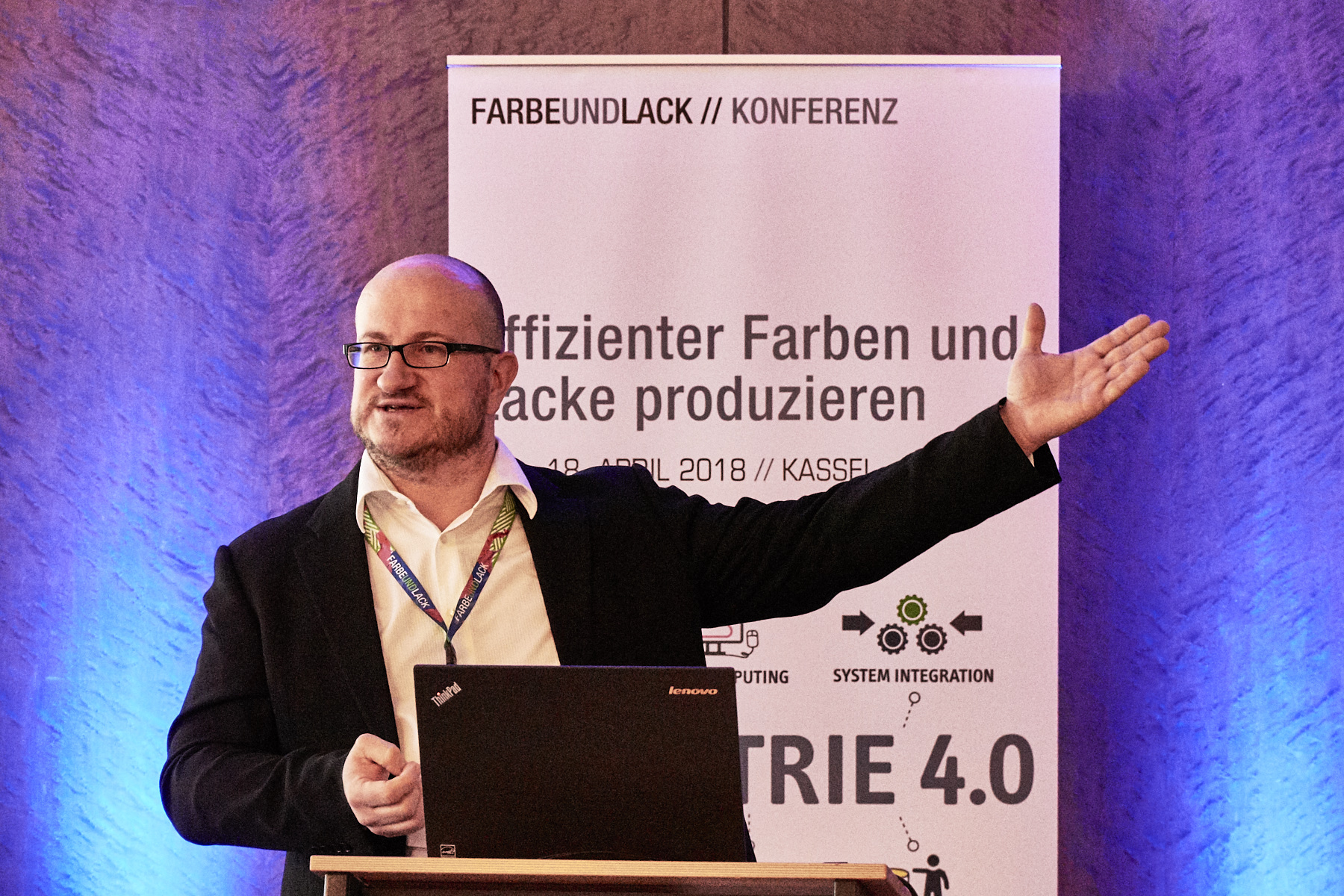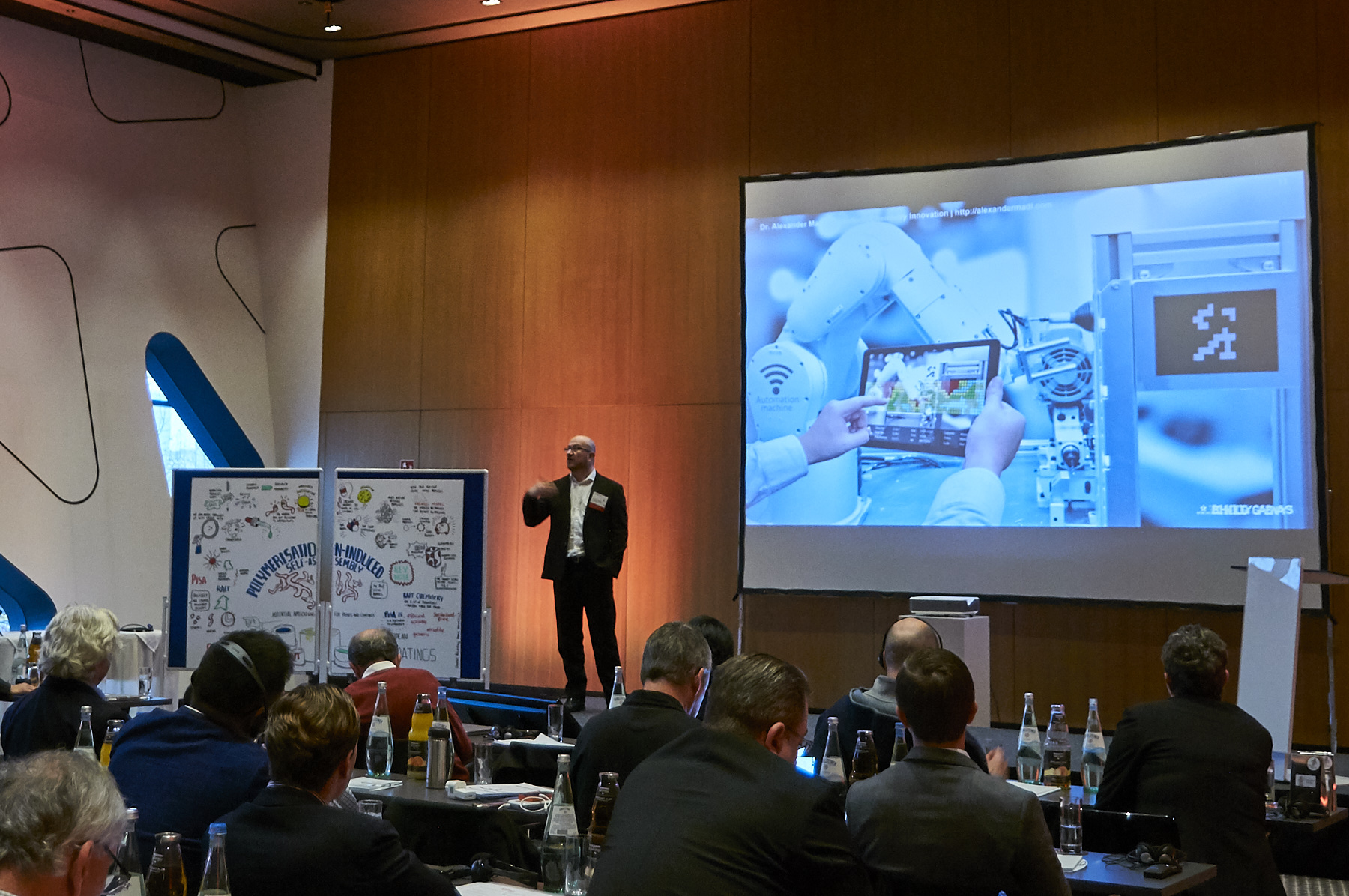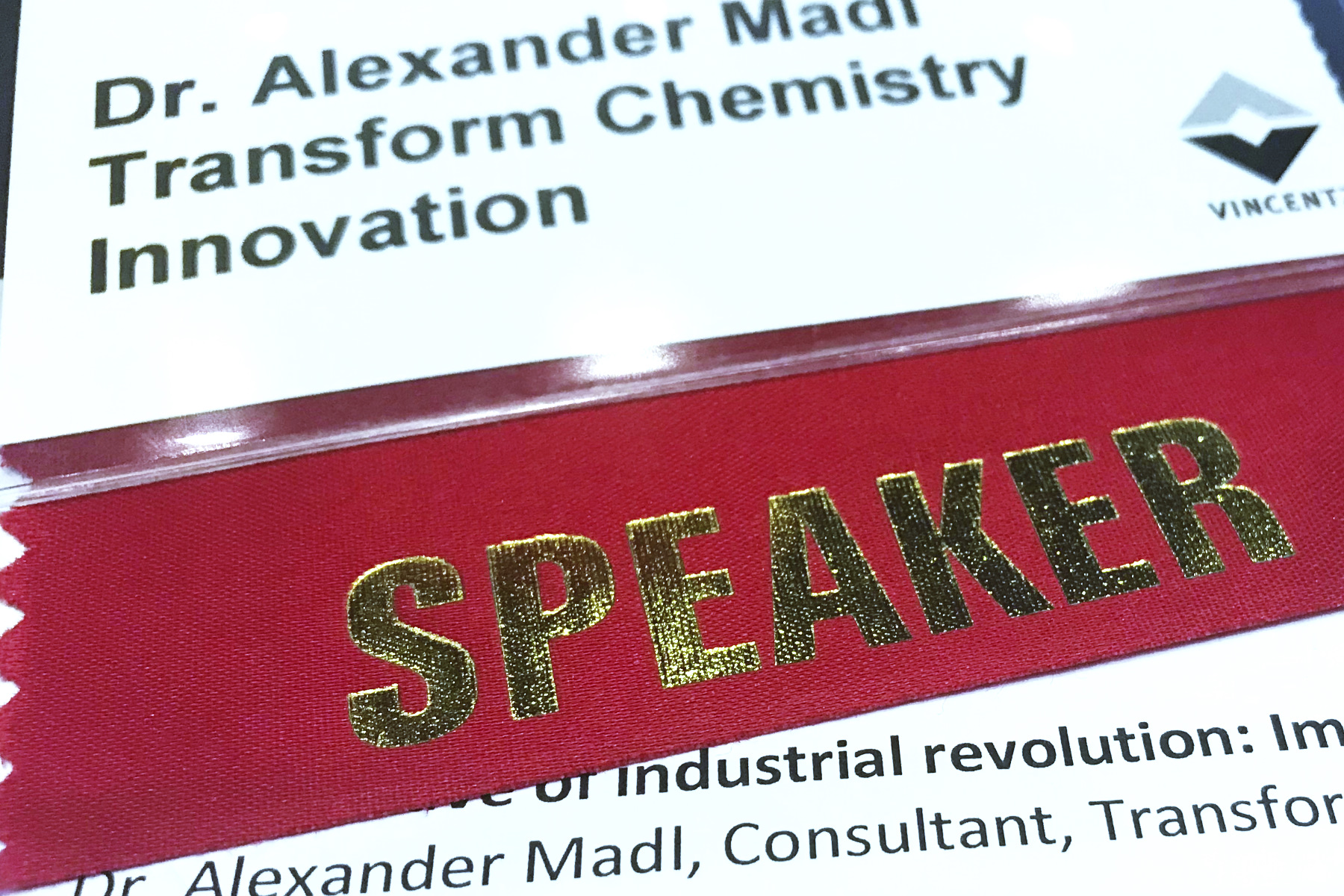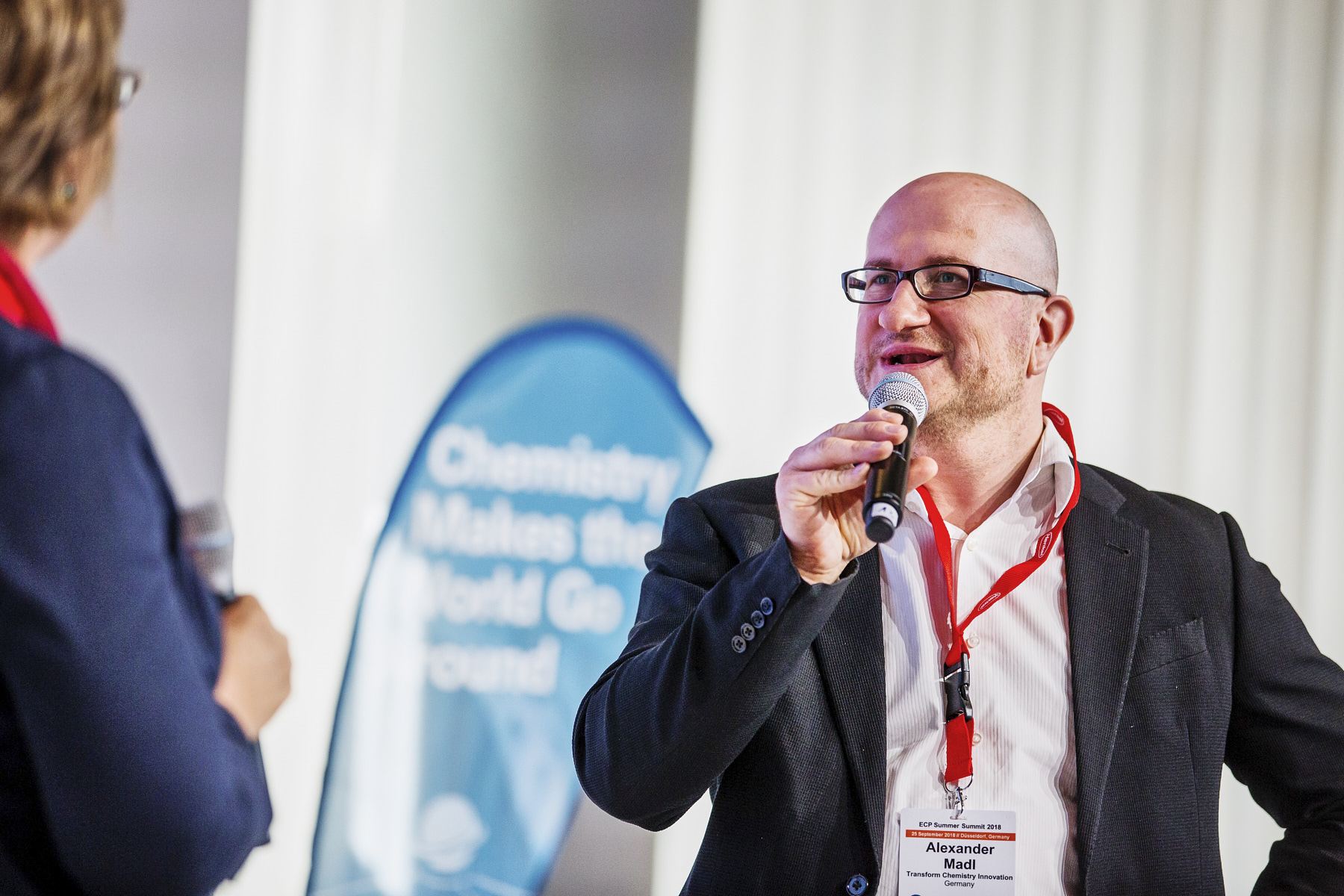 During my keynotes I will address your audience in a multidimensional way and take them on a journey.
I will call out the "elephant in the room"
Change and digitalization bring new processes, changed structures, and the need to adapt to new digital technologies to the polymers and materials industry. This creates uncertainty and concerns among employees or even triggers fears—but through naming these concerns, we can begin to manage them.
Bring everyone on board
I alleviate these concerns for the audience in a dialogical and humorous way. The readiness for change needed today affects all organizations—worries exist everywhere, regardless of whether the company is one of the digital pioneers or is at the very beginning of the digital transformation.
Inspire your customers
New technologies, new products, new services or new channels, innovative companies want to get customers excited about their topics. With me as an external speaker, you bring in a new perspective and customers are indirectly inspired for the relevant topics. 
Think outside the box
Organizations are constantly looking for inspiration for their innovators and want to be inspired. Digitalization is opening up completely new opportunities: New business models are emerging, a new world of work is developing, and new corporate cultures are changing entire industries.
Let me inspire you.
Digital transformation cannot be limited to implementing a new IT tool or upgrading a specific process. It goes to the core of all processes. It changes the way people interact, within one company and across the interfaces to suppliers, customers and network partners. Therefore the digital transformation needs to be also an innovation journey. The today's structures need to get re-invented for a digital future. What is needed for this journey? Which tools can support organisations and employees during the transformation?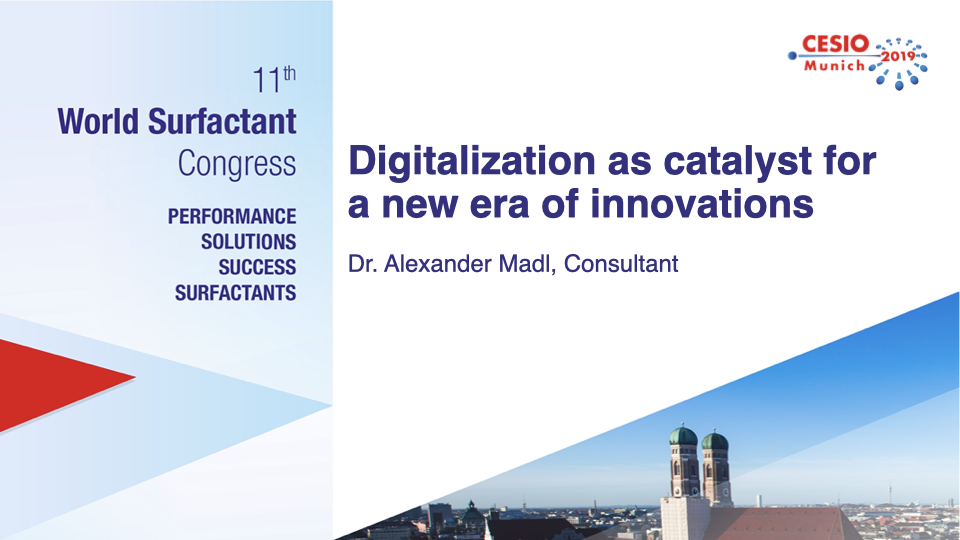 Big data, internet of things, artificial intelligence, virtual reality—digitalization is a top concern for most of the industry. But much too often it is assumed that these technologies just support another incremental improvement of the already existing business processes or models. But digitalization can and will(!) ignite a disruption of existing business models in the chemical industry.
It will change the way we innovate, produce, or sell but also how we understand complex systems, such as formulations or materials. In this keynote, find out how digital technologies are already used to accelerate innovation processes in many scientific disciplines and how you can apply this potential in your industry.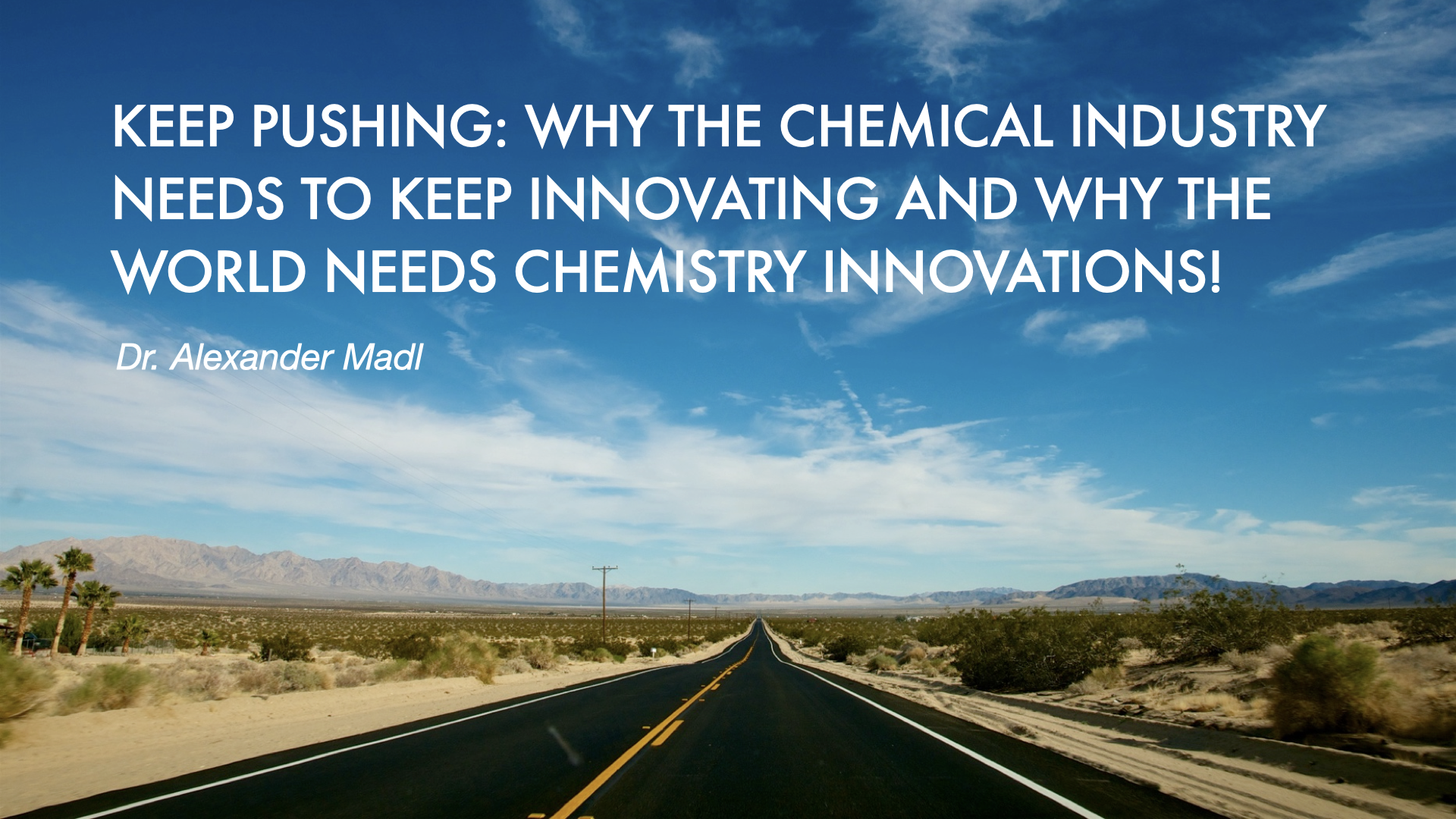 The chemical industry and its products are the key enabler of our modern world. But lately, disruptive innovations in the chemical industry have become few and far between. Are the golden years over? Why has the chemical industry lost its innovative power?
We need to keep pushing: the world needs more innovations from the chemical industry, more sustainable materials, and more solutions to make life better for people.
In this keynote, learn which critical success factors you need to consider if you want to unlock the full innovation potential of your organization—and how to align your organization with these factors.
My OFFER
As a keynote speaker at your events, I play a key role in shaping the core message and mood of the event. We can work together to find the best message for your audience.
Since all keynotes and presentations are individually designed, I am open to flexible and improvised formats and look forward to new innovative ideas. 
Interested?
Testimonials
Dr. Alexander Madl provided us with profound chemistry expertise in the Ideation Workshop for the CleverLab and was a pleasant "driver", which led to a high speed in the brainstorming process. Well-founded, skillfully de-emotionalized discussions lead to options that we would never have seen in this way.
The energetic and methodically strong support of Dr. Alexander Madl has contributed significantly to finding the right approach for a digitization project in the chemical industry. The speed with which Mr. Madl penetrates topics and comes up with good, often different approaches is impressive. A truly exceptional consultant who combines chemistry expertise with a feel for how organizations can be changed through digitization.
Dr. Alexander Madl is your expert when it comes to digitalization in the coatings industry.  An exciting seminar full of information on how Industry 4.0 is arriving in the coatings world!  Hands-on information on how digitalisation can be implemented in all areas of a company makes you want to learn more.
I fondly remember your lecture in August 2018, which was ahead of its time and prepared the basis for an intensive exchange on the topic of digitization and innovation among the participants.
"We are totally thrilled! Big Data, Internet of Things, Artificial Intelligence, Virtual Realities ... these are all buzzwords that every project manager involved in digitization has heard so often. Dr. Madl took our members on an exciting journey with his lecture "Digitalization as a catalyst for a new era of innovation" and gave a refreshingly new perspective on the topic "Digitalization in project management". Thank you very much for that."
"Thank you very much for your inspiring keynote at our research conference. It was a more than entertaining hour: professional competence, remarkable contents and clever thought-provoking impulses that were brilliantly communicated. More is not possible."
I was able to experience Dr. Alexander Madl as a speaker and podium participant. With refreshingly clearly formulated theses on innovation and digitization derived from his own experience, he manages to guide participants and listeners off the beaten track. Once again, many thanks for the polarizing and extremely lasting inspirations.