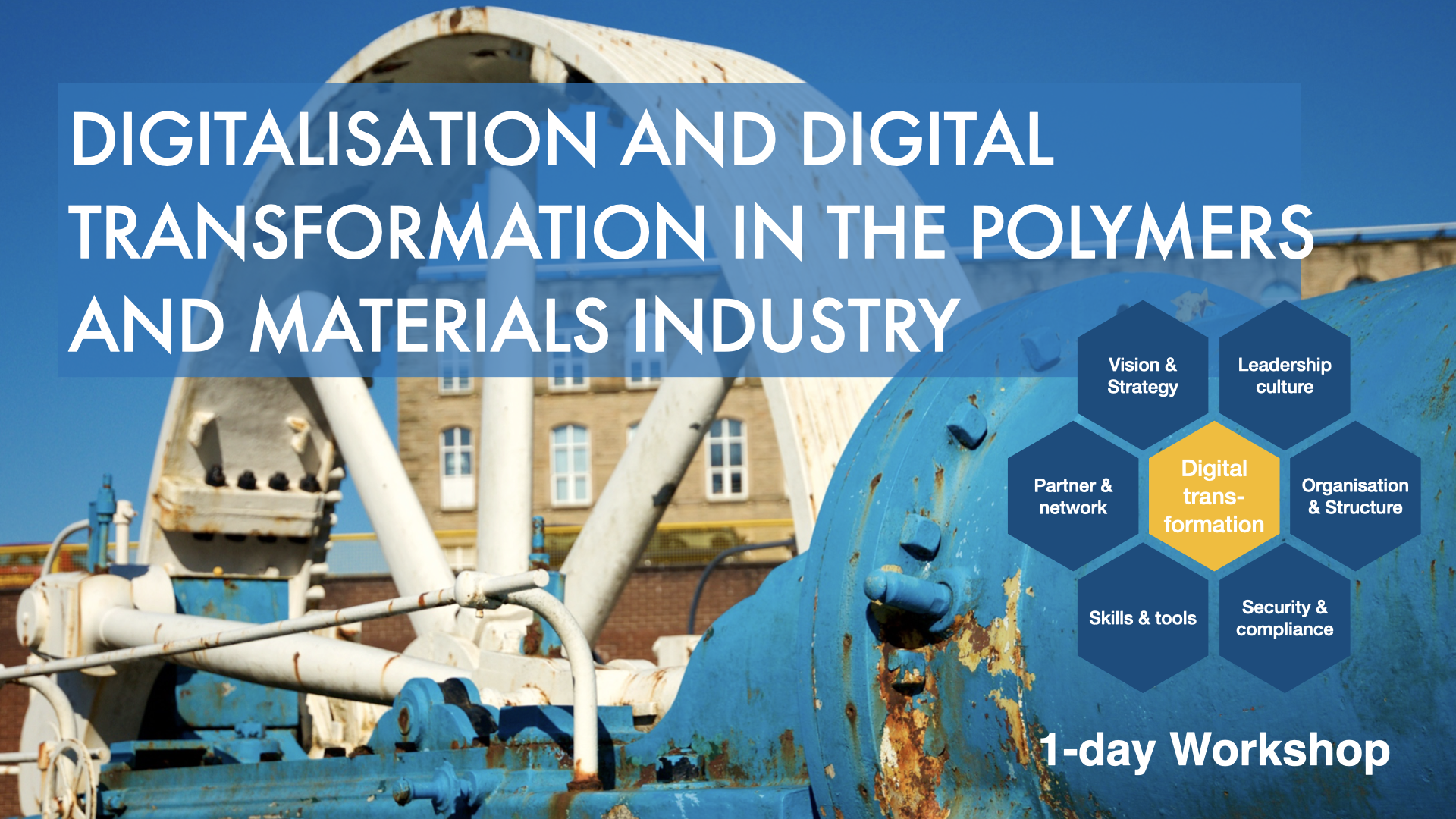 Positioning your business for success
1 day workshop: Chemistry 4.0

delivered in-person using interactive methods

for specialists and senior managers
Digitalization has reached the polymers and materials industry. It will change business models, and, consequently, stir up the competition across verticals and re-shape markets: this is Chemistry 4.0. This presents both a challenge and an excellent opportunity for those who can innovate their way into the right space. Leading chemical corporations are already investing in their digital transformation, which gives them an advantage in this fast-paced competitive environment. So the question is: how do you want to position yourself in the future? 
This introductory workshop will give you inspiration, frameworks, and productive exercises to kickstart (or re-start) your strategic journey into the digitalized world of Chemistry 4.0.
Workshop learnings and outcomes
Discover how other industries are deploying innovation methods to create new business opportunities and get inspiration for how you and your organization might utilize new and emerging digital tools and platforms

Discover new business models and the radical new offers of Chemistry 4.0: How does this impact your industry?

Understand available digital technologies, and how to assess their relevance for your business

Learn how to build a strategic approach to digital transformation, including analysis of the digital capabilities of your organizations right now 

Gain tools to accelerate the implementation of digital tools in existing structures, and  navigate digital transformation as innovation project

Learn how to apply design thinking based innovation methods, such as FORTH Innovation Journey, to shape a strategy and to create new innovative business models

Create your own curriculum for digital transformation and learn about fascinating new opportunities of digital work

Learn how to approach digital transformation as culture change
Who should attend?
The workshop is designed for about 10 – 30 specialists and senior managers from the polymers and materials industry, especially for those in the following units:
Research & development

Application technology

Marketing or new business development

Strategy
If your desire is to be competent and confident about the latest digital technology developments and how they can be utilized to improve your business, then this workshop is for you.
Book your workshop
Time for action is now. The pace of digital transformation is fast, and accelerating.
Whether you'd like to hold this workshop in-house or as part of a conference, I can work with you to further customize the content to suit your business and your audience. 
Are you ready?