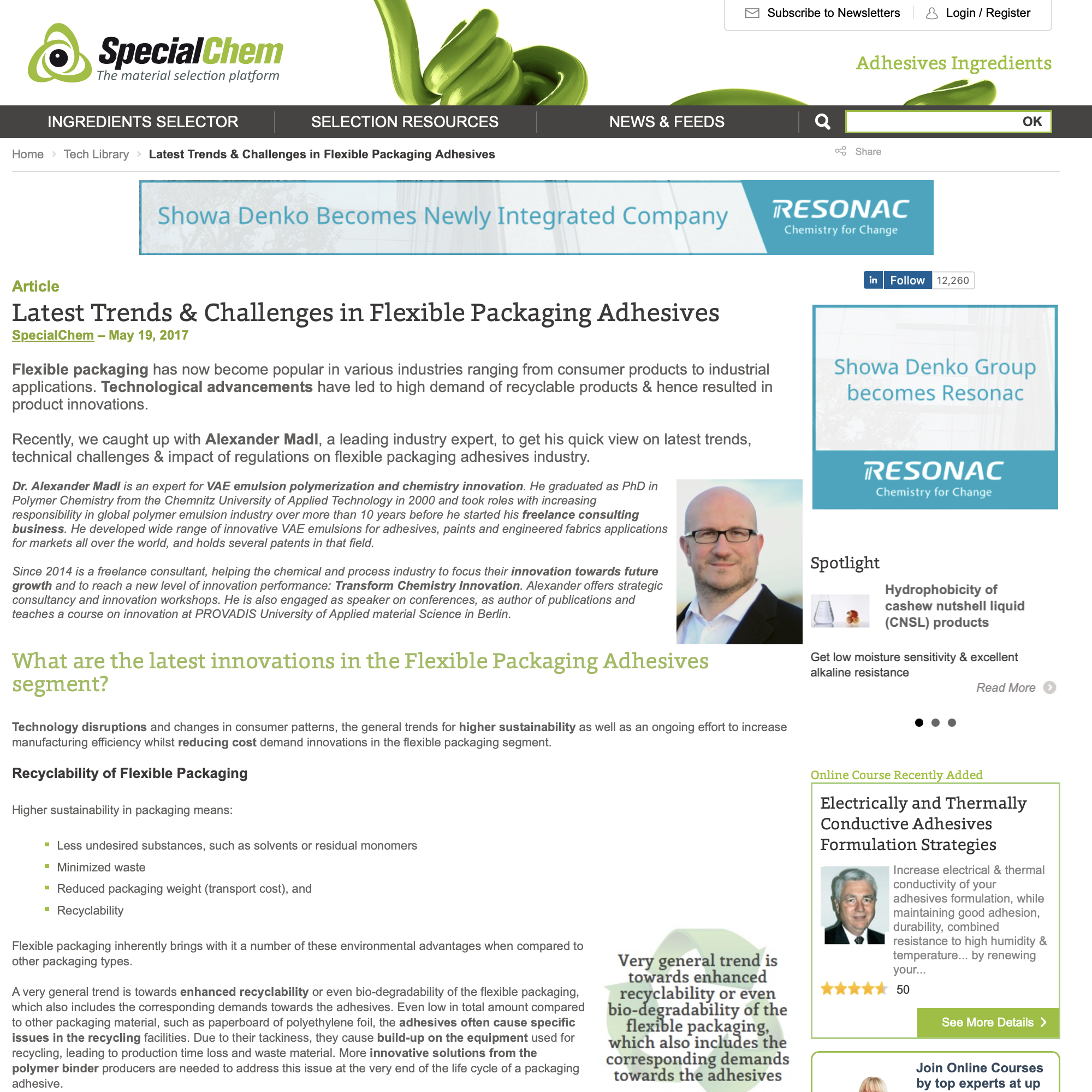 Flexible packaging has now become popular in various industries ranging from consumer products to industrial applications. Technological advancements have led to high demand of recyclable products & hence resulted in product innovations.
Recently, we caught up with Alexander Madl, a leading industry expert, to get his quick view on latest trends, technical challenges & impact of regulations on flexible packaging adhesives industry.
Read here at SpecialChem what I think are the latest innovations in the Flexible Packaging Adhesives segment.