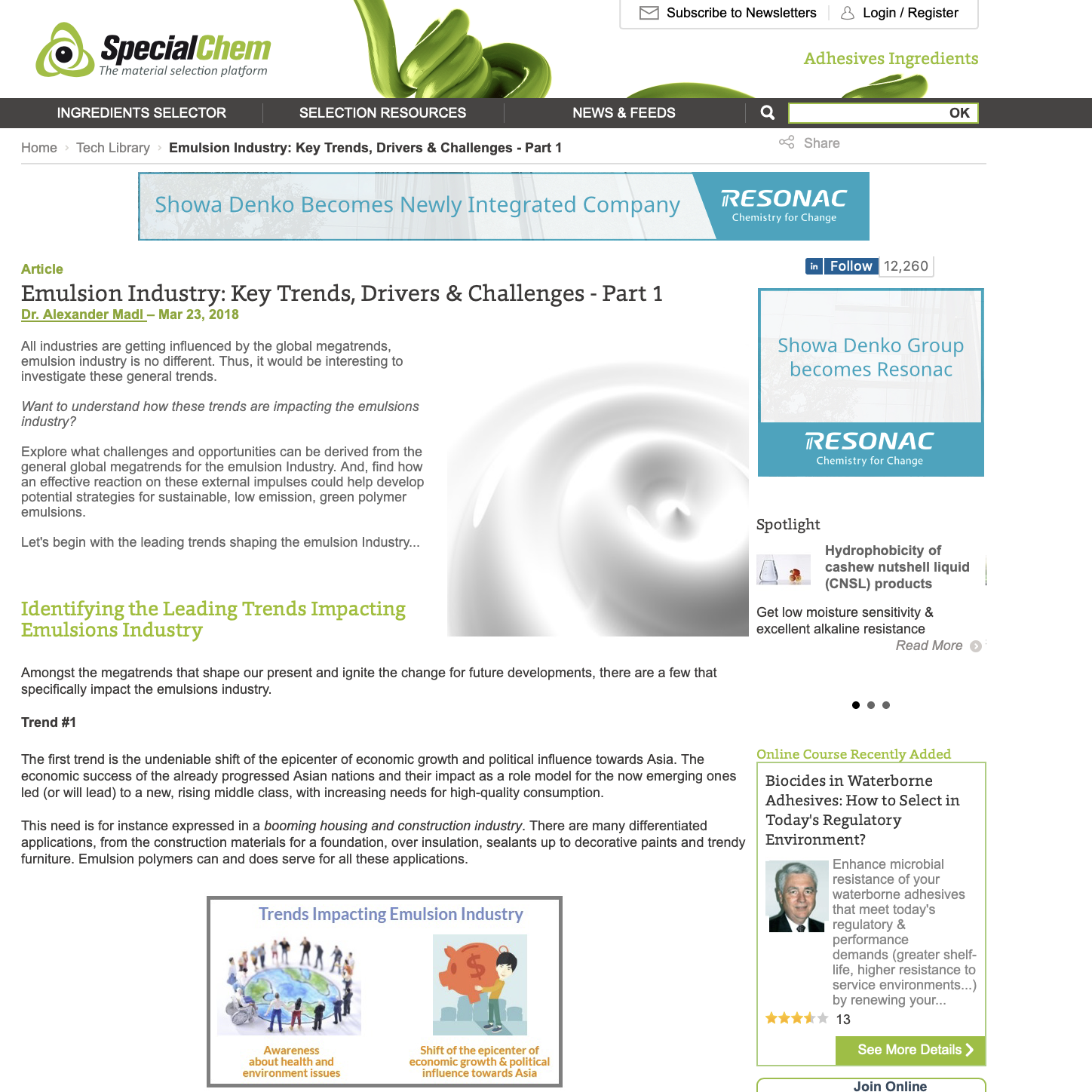 All industries are getting influenced by the global megatrends, emulsion industry is no different. Thus, it would be interesting to investigate these general trends.
Want to understand how these trends are impacting the emulsions industry?
Explore what challenges and opportunities can be derived from the general global megatrends for the emulsion Industry. And, find how an effective reaction on these external impulses could help develop potential strategies for sustainable, low emission, green polymer emulsions.
Read the full article at SpecialChem to find out about the leading trends shaping the emulsion Industry…