Digitalisation Seminars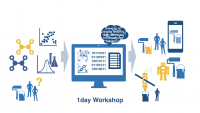 Digitalisation in Coatings Industry
If your desire is to be competent and confident about the latest digital technology developments and how they can be utilised to improve chemicals business, then this 1-day workshop is for you.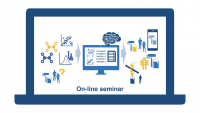 Digitalisation in Application Labs
This 1-hr free on-line course will help you to navigate through the offers of the Industry 4.0 to make sense of them for your daily business practice.
or get your individual offer
The Digitalisation reached the chemical industry. As for Publishers, Media-Industry, Telecommunication in the last decade – and now e.g. for car producers, it will change the business models and therefore the competition field. The Digitalization is a "Winner takes it all" game – Amazon & Alibaba, Facebook & Tencent, LinkedIn, Baidu… They all dominate their markets. The leading chemical corporations already invested in their digital transformation, which gives them an advantage in a fast pace moving competitive environment. The question is: how do you want to position yourself in the future?
Complex formulations, as use din Paints and Coatings or Adhesives industry are often not completely understood in terms of how the properties and interactions of the components (often complex chemicals themselves) impact the final product performance in application. Many tests suffer from low reproducibility or repeatability. Quite often, performance criteria, critical to the customer (CTQ) once reached in lab development cannot kept through the scale-up.
Research and Application development engineers or chemists face difficulties to keep up with the expanding knowledge because they stuck with non-value generating work, like administration, searching for information, etc.
Many chemical companies have developed digital strategies and implemented "lighthouse" projects, but R&D appears to be stuck in traditional structures. There is still an expert-focused innovation culture, fragmentation in analytical methods used, fragmented data storage, many labor intense manual operations, and incomplete digital data retrieval. Same time, the fast amount of relevant knowledge (Patents, Papers, Brochures, Webpages) grew exponentially.
While this way of working may have previously been successful, the ever-growing amount of data, pressure from innovative competitors and new technological opportunities are starting to overwhelm R&D employees— the way of doing chemistry R&D must change.
The tools needed to reach a different level of application in the laboratories are our there. But there is a need to create a data centred culture in Chemistry R&D and Applications labs, using the available tools of the digital technology revolution. Consequent automation of manual tasks, digital capturing of all available data, the creating of data-pools instead of fractionated storage, and the consequent use of models are important tools to step up into the future of chemistry innovation.
Artificial intelligence and artificial or augmented realities in combination with voice based assistants will help to release the human experts from routine and distracting tasks and allow the to process the fast amount of information, understand complex interactions and focus on creative, inventive  work.