FORTH Innovation Initiative to mitigate CORONA / CORVID-19
How a global innovation team plans to take on the Covid-19 pandemic
The Covid-19 pandemic has done what few ever thought possible — grounded planes, shut mines and factories, emptied malls and closed schools, not in one country only, but all around the world.
As the number of infections grow, and more people succumb to the virus, governments, companies and civil society organisations worry about how we will survive this unprecedented disaster, one that the UN has called the worst humanitarian crisis since World War 2. The global economy is in shambles and a sense of desperation is palpable.
This has encouraged Middel & Partners to spearhead a project together with the FORTH Innovation Collective (www.forth-innovation.com) to assemble a team of design thinking and innovation experts from around the world to work together to develop solutions to the crisis. The team spans continents, representing many countries, including The Netherlands, Germany, South Africa, Italy, Spain, Greece, Romania, Hungary, China and UK. => Read on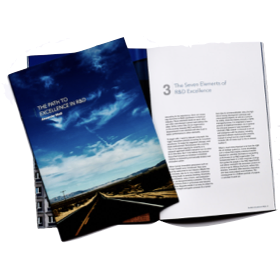 To regain the historical power of innovation, corporate R&D must innovate itself. The foundations for this transformation lay within the organizations themselves. Transformation begins when leadership is committed, organizations change, and individuals in R&D feel enabled and encouraged to do what they can do best: challenging the existing system, being curious, and connecting to the customers and their needs.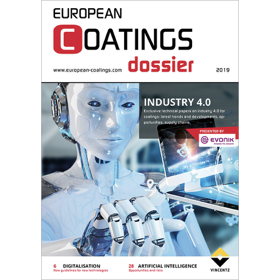 Artificial intelligence, technology and digitalisation: The change doesn't stop at the coatings industry either – and that´s good! Learn more about the advantages of the industry 4.0. Discover the latest technical and market developments in this field and access the new EC Dossier, bundling the best contributions to the coatings conference "Industry 4.0", including an essay from Dr. Alexander Madl.
34 pages, PDF