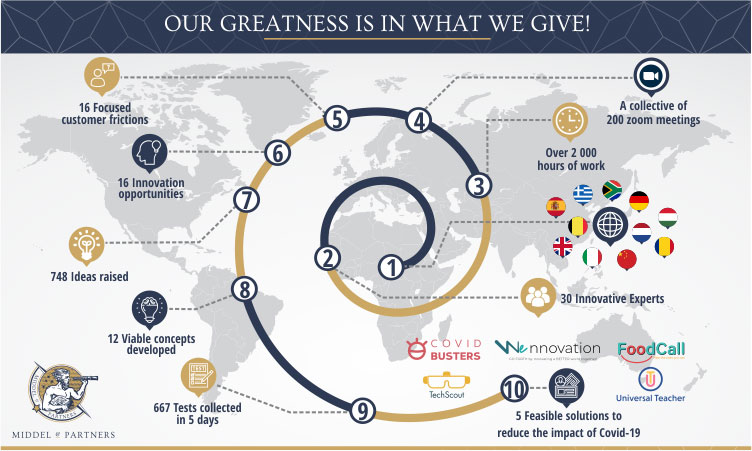 I joined a leading team of innovators developing Real Global Solutions to the coronavirus crisis
Service Offer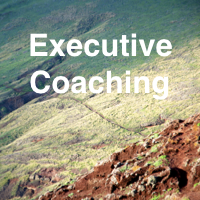 Executive Coaching
As leaders we need to find our own core, values and believes to lead through change. Only when we are truely authentic we can lead. Are you ready for this challenge?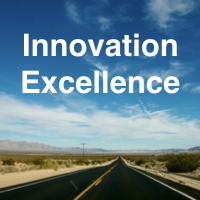 Innovationexcellence
Striving for innovation excellence means to challenge the status quo. I guide your organization through that journey – with passion, inspiration and know-how.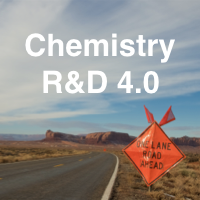 Chemistry R&D 4.0
The digital revolution will change everything in how we will think and do research and development in chemistry and material science. Is your organisation ready for this challenge?
Contact
Testimonials
Dr. Alexander Madl provided us with profound chemistry expertise in the Ideation Workshop for the CleverLab and was a pleasant "driver", which led to a high speed in the brainstorming process. Well-founded, skillfully de-emotionalized discussions lead to options that we would never have seen in this way.
The energetic and methodically strong support of Dr. Alexander Madl has contributed significantly to finding the right approach for a digitization project in the chemical industry. The speed with which Mr. Madl penetrates topics and comes up with good, often different approaches is impressive. A truly exceptional consultant who combines chemistry expertise with a feel for how organizations can be changed through digitization.
Dr. Alexander Madl is your expert when it comes to digitalization in the coatings industry.  An exciting seminar full of information on how Industry 4.0 is arriving in the coatings world!  Hands-on information on how digitalisation can be implemented in all areas of a company makes you want to learn more.
I fondly remember your lecture in August 2018, which was ahead of its time and prepared the basis for an intensive exchange on the topic of digitization and innovation among the participants.
"We are totally thrilled! Big Data, Internet of Things, Artificial Intelligence, Virtual Realities … these are all buzzwords that every project manager involved in digitization has heard so often. Dr. Madl took our members on an exciting journey with his lecture "Digitalization as a catalyst for a new era of innovation" and gave a refreshingly new perspective on the topic "Digitalization in project management". Thank you very much for that."
"Thank you very much for your inspiring keynote at our research conference. It was a more than entertaining hour: professional competence, remarkable contents and clever thought-provoking impulses that were brilliantly communicated. More is not possible."
I was able to experience Dr. Alexander Madl as a speaker and podium participant. With refreshingly clearly formulated theses on innovation and digitization derived from his own experience, he manages to guide participants and listeners off the beaten track. Once again, many thanks for the polarizing and extremely lasting inspirations.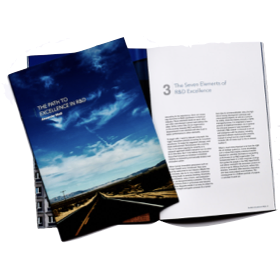 In order to regain the historic innovative strength, the R&D of the companies must renew itself. The foundations for this transformation lie within the organizations themselves. The transformation begins when leadership is committed, organizations change, and individual R&D staff feel empowered and encouraged to do what they do best: challenge the existing system, be curious and connect with customers and their needs.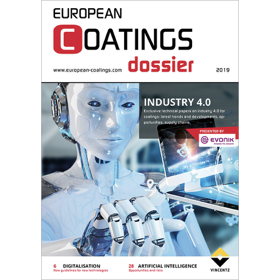 Artificial intelligence, technology and digitalization: change does not stop at the coatings industry – and that's a good thing! Learn more about the advantages of Industry 4.0. Discover the latest technical and market developments in this field and access the new EC dossier, which bundles the best contributions to the coating conference "Industry 4.0", including a contribution by Dr. Alexander Madl
34 pages, PDF
Events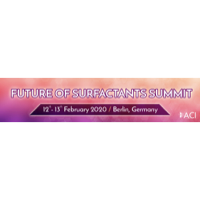 February 12-13, 2020 Berlin, Germany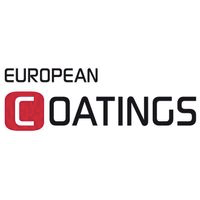 17 November 2020, Amsterdam, Netherlands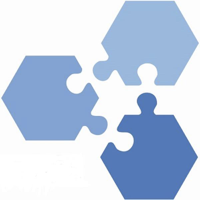 27 February 2020, Frankfurt, Germany