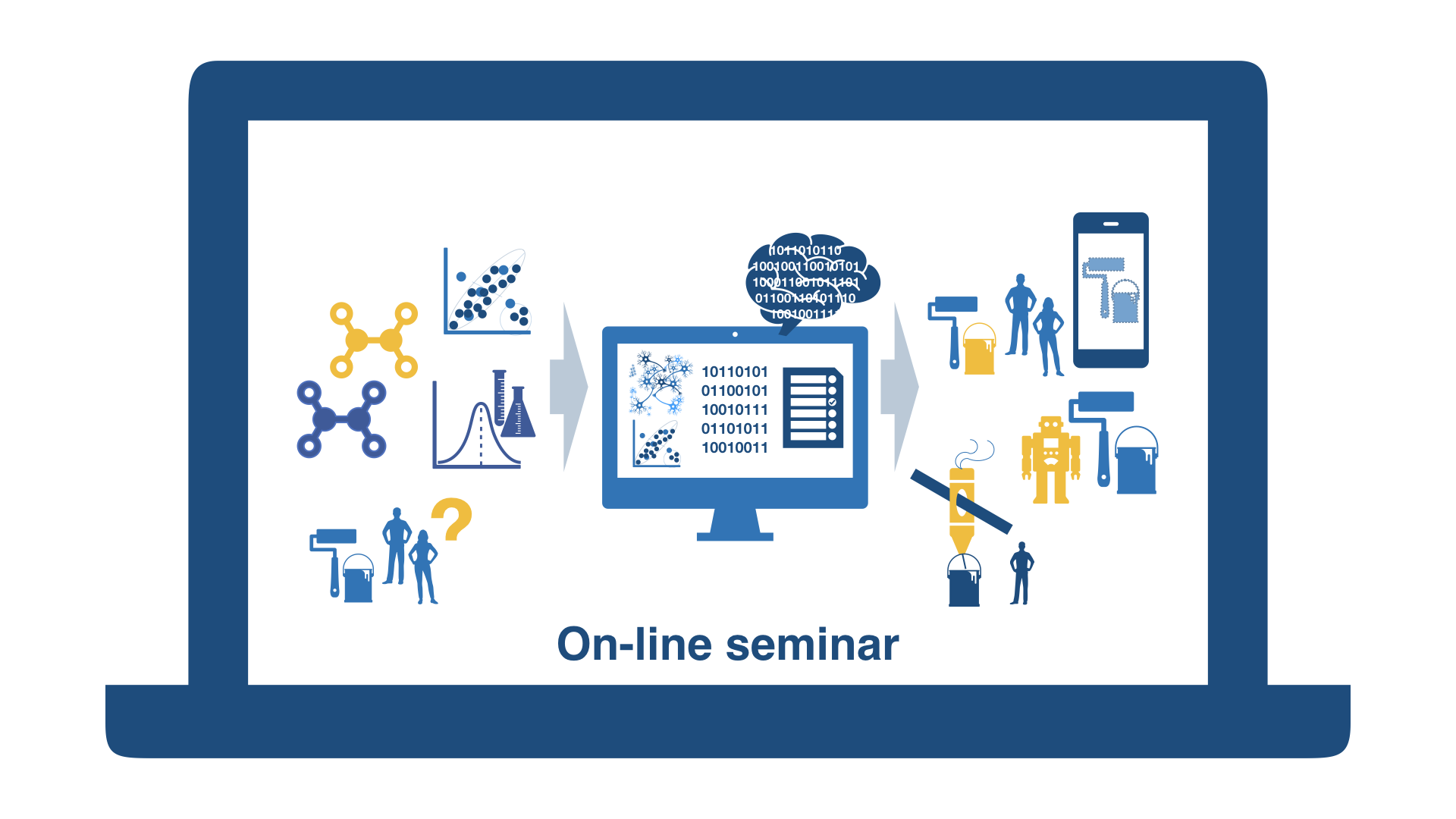 The Digitalisation reached the chemical industry and it will change the business models and therefore the competition field. The leading chemical corporations already invested in their digital transformation, which gives them an advantage in a fast pace moving competitive environment. The question is: how do you want to position yourself in the future?
Complex formulations, as used in Paints and Coatings or Adhesives industry are often not completely understood in terms of how the properties and interactions of the components (often complex chemicals themselves) impact the final product performance in application. Many tests suffer from low reproducibility or repeatability. Quite often, performance criteria, critical to the customer (CTQ) once reached in lab development cannot kept through the scale-up. Same time, the fast amount of relevant knowledge (Patents, Papers, Brochures, Webpages) grew exponentially.
The tools needed to reach a different level of innovation excellence in the laboratories are our there. But there is a need to create a data centered culture in Chemistry R&D and Applications labs, using the available tools of the digital technology revolution. Consequent automation of manual tasks, digital capturing of all available data, the creating of data-pools instead of fractionated storage, and the consequent use of models are important tools to step up into the future of chemistry innovation
This 1-hr free on-line course will help you to navigate through the offers of the Industry 4.0, make sense of them for your daily business practice, and allow you to choose which tools really help you to make your work more effective, efficient and therefore profitable.
Time for action is now. The pace of digital transformation is fast, and accelerating.
Target group
This workshop is for managers and specialists dealing with application development in the Specialty Chemicals Industry, especially in the Paints & Coatings or Adhesives industry. It targets application lab processes dealing with complex formulations, no matter on which place of the value chain – from raw material supplier to OEM.
Value added
In this course you will learn how you can use digital technologies to better understand the complex interactions in your formulations and applications and how your can use them to accelerate research and development and scale-up into production.
After the course, the participant will see their lab and their work processes with new eyes and a new mindset. Where are data produced? Are these data captured at all – and if so: how? Where are the non-value adding operations and distractions from creative work to deliver valuable solutions to the customers?
On longer term, participants will find strategies to transform their labs or development units into the digital age and same time develop a digital mindset for themselves.
Schedule
On-line training, via GoTo Training
45 min presentation, 15 min Q/A
Next date: April 21, 2020 | 4 pm CET
Course Content
Industry 4.0: There is a new steam engine!
New business models and radical new offers: How does this impact the YOUR industry?
Chemistry R&D today – and what is wrong with it.
Tools and technologies for a data driven Chemistry R&D 4.0
Applications and use cases
Digital transformation as culture change